What Happens After You Enroll?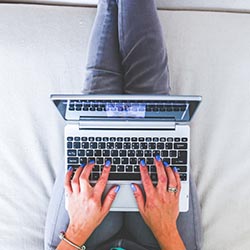 Within 24 hours you'll receive a Welcome email from North American Power confirming your energy enrollment request, the plan you chose and the address at which you'll receive our service.  We'll begin putting together a Welcome Kit that you should receive in the mail within 5-7 business days with all your relevant documents like a Welcome Letter, Terms of Service and more (don't worry you'll also get these digitally in your Welcome email)
In the meantime, our energy specialists will work with your local utility company to queue up your North American Power rate, and confirm your start date. Your start date will depend on the date of your last meter read and the state you live in – in most cases this will take anywhere from 30-60 days from the date of your enrollment .  Once we receive your start date from the utility, we'll send you a quick email to let you know when you can expect to begin receiving service from us.
As a North American Power electricity or natural gas customer, you'll continue to receive your electricity or natural gas bill from your local utility – they'll also continue to maintain the wires, pipes and poles and respond to any outages or emergencies. The only difference you'll experience is that you'll see North American Power listed as the energy supplier on your monthly utility bill along with your new energy supply rate.