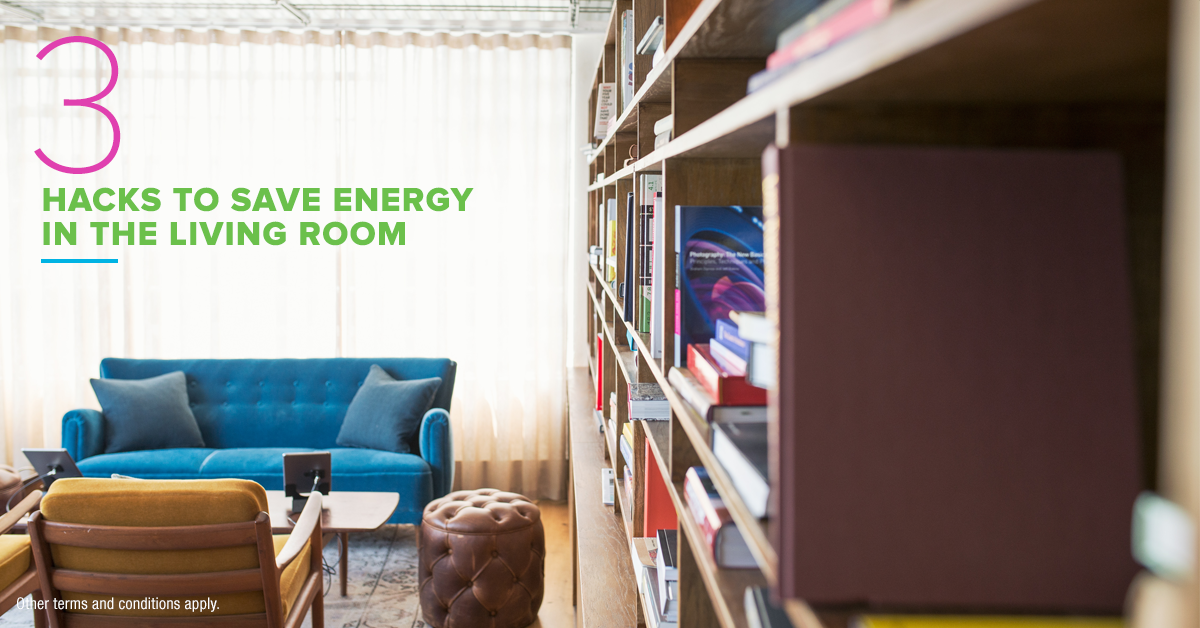 3 Hacks for Energy Savings in the Living Room!
Having a big living room to entertain is a must, but how much money is it costing you? The TV, video game console, DVR, DVD, and stereo system can make up a large chunk of your energy usage. Below, you'll find some ways to help cut back on energy costs and save you up to $130 a year!
Look for the star! Three of the biggest energy hogs in your living room are the TV, DVR, and cable box. When shopping around for a new TV make sure it's ENERY STAR rated. You could save about $42 a year with a LCD TV!
Get smarter about standby. The average household wastes about $100 per year on electronic devices that are plugged in but not being used! Invest in a smart power strip that will allow you to turn off certain devices while keeping the rest on!
Let LEDs light the way. Those old incandescent bulbs in your living room might be cheaper to buy upfront, but LEDs burn almost 50 times longer which will save you more money in the long run.
General tips are taken from the below sources and are not independently verified by North American Power. Dollar and usage savings are estimates and are based on, but not limited to the following: home profile information, performance assumptions, third-party resources, and the average regional cost for electricity. Savings are not guaranteed, are subject to change, and may vary.
Source: https://www.houselogic.com/save-money-add-value/save-on-utilities/living-room-energy-saving-tips/