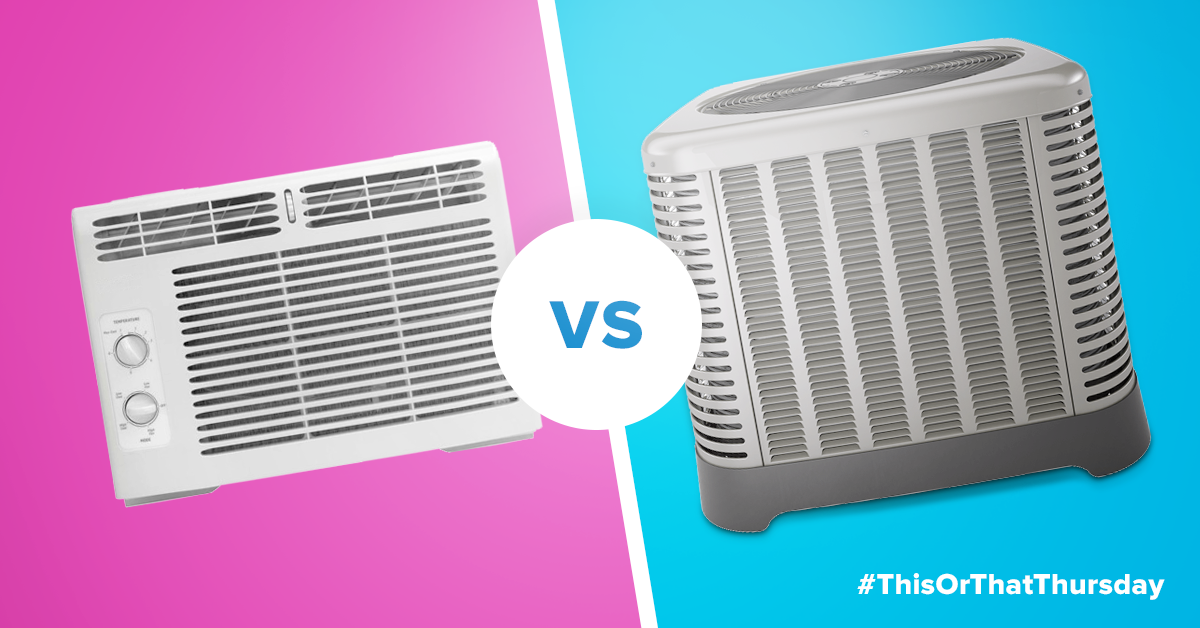 Window AC Unit or Home AC Unit?
You've been investigating the different options to help keep your house cool, but can't seem to decide between a Window AC Unit or a Home AC Unit. We decided to help you make the decision. Why not consider how much energy each appliance typically uses?
Let's look at wattage.
Window AC Unit = 1,400 Watts < Home AC Unit = 4,000 Watts
Conclusion:
Using the Window AC Unit might sound like a good idea since it uses less energy, BUT may be insufficient in cooling your entire house unless your run multiple units at once.  Our suggestion would be to use your Window AC Units to cool smaller, enclosed rooms like your bedroom, and use your Home AC unit to cool the rest!  
Sources:
https://www.daftlogic.com/information-appliance-power-consumption.htm
https://michaelbluejay.com/electricity/howmuch.html