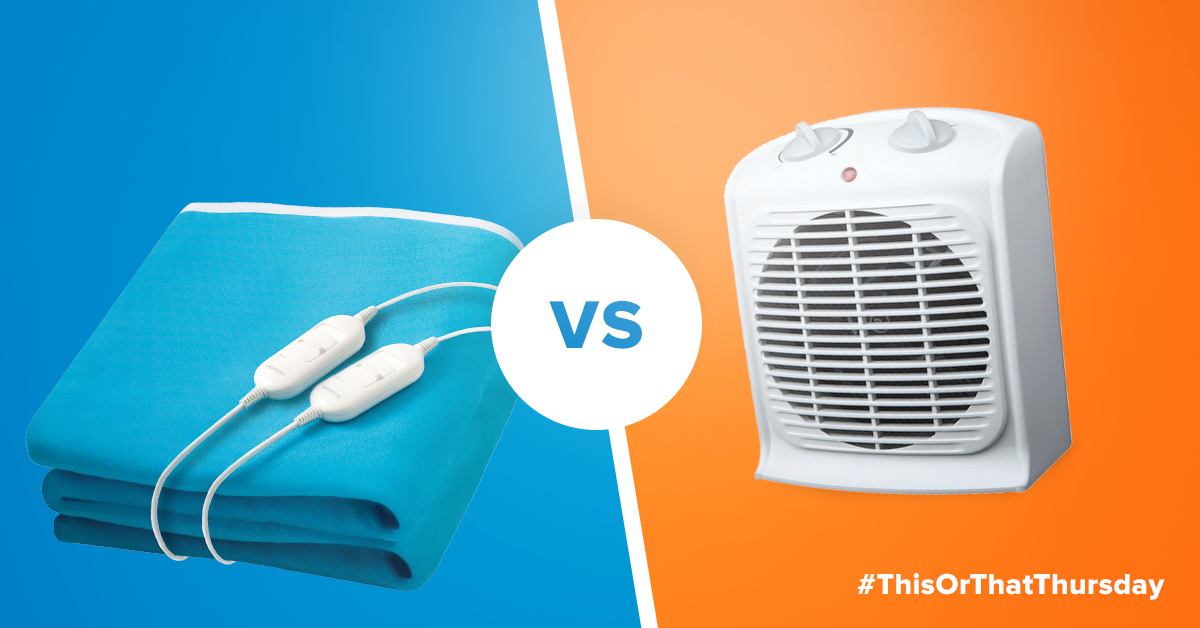 Electric Blanket or Space Heater?
It's finally time for the first camping trip of the season! The spring weather brings warmth during the days, but evenings can still be very chilly. Not sure how to keep warm at night during the trip? You could use an electric blanket or a space heater that's already packed with the rest of your gear. To help make the decision a little easier, we looked at how much energy each appliance typically uses.
Let's look at wattage.
Electric Blanket = 200 Watts < Space Heater = 1,200 Watts
Conclusion:
For this camping trip, bring those extra electric blankets to use while sleeping in the tent! They use less energy than the space heater and you can turn it on before getting into your sleeping bag so it's nice and toasty!
Sources:
http://www.air-n-water.com/heater_volt.htm
https://www.daftlogic.com/information-appliance-power-consumption.htm